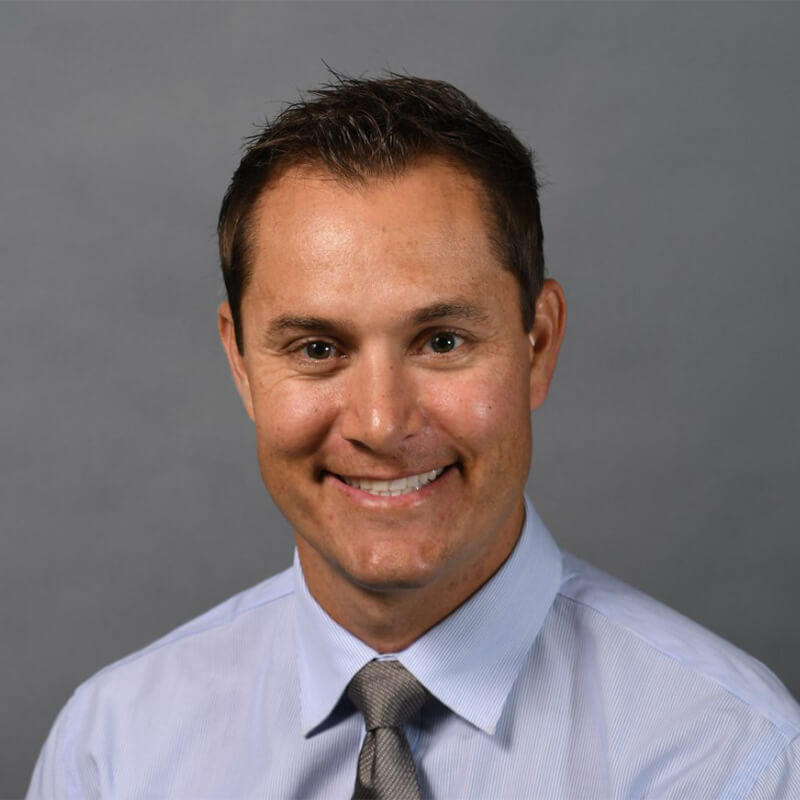 Dr. Jeffery Wine
Dr. Jeffrey Wine knew he was going to be an optometrist ever since he was a young boy. His love for the profession led him to The Ohio State University College of Optometry, where he served as his class president for four years. After receiving his degree, he furthered his education by pursing a residency in ocular diseases at the HuHuKam Memorial Hospital in Sacaton, Arizona.
In October 2008, he received a fellowship from the American Academy of Optometry, which qualifies individuals against the highest standards of professional competence for his work relating to diabetic retinopathy. Since then, he has dedicated his time and professional abilities to serving the aging and disabled population in Arizona through our mobile service branch. He has an inherent ability to relate to people and is passionate about preserving human sight.
Dr. Wine is a Gilbert resident. He is active in his local church and has previously volunteered his time to international medical mission trips as well as eye safety education to local school children. He loves golf, corny jokes, college football, and spending time with his wife and three children.